Pathify vs Ellucian
See why leading institutions move from Luminis to Pathify, giving their students greater personalization, communications, and ownership of their digital experience — all in one place.
First, we want to give a quick nod to the Ellucian team.
They've built great SIS and CRM products that help many institutions. We've integrated with their solutions dozens of times and we don't see that changing.
So what's the difference between Pathify and Ellucian?
Ellucian software covers a large swath of systems at an institution — including Banner and Colleague — while we focus exclusively (or, as we like to say, obsess) on creating a centralized digital hub to streamline the digital student experience. That's it.
Sure there are different product features (which we get into further down this page), but the biggest difference is how we think about the student experience.
Long story short: if you're in the market for a new portal to replace Luminis and you're curious what a modern student hub looks like, you're in the right place.
Why Pathify
Our Promise: Making Students' Lives Easier
Pathify exists to enrich the student journey, empowering institutions to guarantee EVERY student at each point of the student lifecycle easy access to the resources, systems and investments that make your school unique.
Customize Your Engagement Hub
Deep Two-Way Integrations With Your Entire Stack
With Pathify, you use whichever SIS, LMS and any other system you prefer. Our robust integration process supports your chosen solutions within Pathify, regardless of the vendor. Ellucian has well respected SIS and ERP solutions, so bring them along into a well developed and proven portal environment.
Our proprietary middleware (included with your Engagement Hub) pulls data from just about any system directly into the Pathify experience. Connect to all your important systems and surface notifications, information, tasks, and alerts in one centralized hub. It's the simple, modern user experience your students dream of.
AVC's Journey from Luminis to Pathify

"We really found that Pathify hit all of our checkboxes — they met all of our requirements from a feature set standpoint. We really liked the idea that we could build our own widgets, and that the platform was incredibly extensible."
When AVC learned Luminis was sun setting, the college started looking for a modern alternative that better fit its student, faculty, and institution needs. They considered Ex Libris, Unifyed, rSmart, and Ellucian Experience. Then they found Pathify.
Pathify Customer Launches
See Pathify in the Wild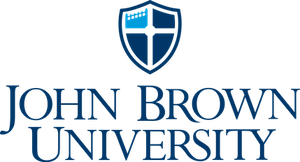 Pathify = Your Digital Hub
Your Students Deserve a Better Digital Experience
Student portals offering a personalized experience are a growing trend in higher ed. But not all "personalized portals" are created equal. These key features set Pathify apart from the pack.
Industry Leading Personalization
A personalized experience is about more than just a student, faculty, and staff view. It's truly personalized to each individual user. This means getting granular with roles so each user sees the exact information they need. Pathify is like a thumbprint, every experience is unique to its user.
Reach Students On Any Device
Students, faculty, staff, prospective students, and alumni aren't chained to a desktop, so why confine your portal to one? Pathify creates a cohesive mobile+web experience, surfacing the same personalized information and tools on desktop, mobile, or tablet. Reach users wherever they are with a custom-branded mobile app (automatically included at no extra cost).
Keep Students Focused On Success
With so many systems to monitor, it's easy to miss or forget vital tasks. Pathify solves that problem by surfacing a user's important tasks in a centralized view. Generate tasks within the portal or pull important tasks in from outside systems. Automated reminders and alerts keep tasks top of mind before deadlines hit. You can also set up automated tasks to save faculty and staff time.
Customize to Your Heart's Desire
It's not about what we want, it's about what you need. With Pathify, you're not confined to the integrations and widgets we provide. Surface the most important information and resources to your community with custom widgets. We make custom widgets easy by offering two options: Work with us to build your widgets for you and/or DIY training so your staff can handle customization in-house.
Build an Engaged Community
Pathify is more than just a portal, it's a way to connect your community and foster relationships and engagement. Pathify Communities eliminates the need for an outside community building or social media platform by incorporating it directly into the Engagement Hub. Give students, prospective students, alumni, departments, student groups/clubs, and more a secure place to connect, share ideas, and build relationships.
Engage the Entire Student Lifecycle
Connecting with students at every point of the student journey is important — from the prospective student phase through alumni. Pathify is a single solution for students and staff to engage in a customized way based on their specific point in their journey. No more juggling multiple platforms or hoping students transition to a new app.