Pathify vs Experience
With Luminis® sunsetting, institutions seek alternatives to Experience.
As product support for Luminis ends June 30, 2024, institutions must decide how to replace self-service front end capabilities for students.
As a result, scores of Banner® institutions are selecting Pathify to replace Luminis, opting for a single presentation layer connecting both the Ellucian ecosystem, and all other technologies students interact with daily.
Why Banner schools choose Pathify
Mission
Pathify focuses on connecting an institution's entire digital universe to create a seamless user experience.
Independence
Pathify creates a single web and mobile experience for all institutional technology, enabling schools greater freedom to replace or upgrade source and point systems without interrupting the day-to-day.
Integrations and Extensibility
Pathify empowers Portal Admins to connect higher ed's most popular systems out-of-the-box, while providing developers capabilities to further integrate and customize the portal using the proprietary middleware platform, Flow.

Design
Pathify draws inspiration from the world's leading consumer applications to provide the most modern, engaging and seamless user experience in higher ed.

Customer Experience
Pathify's customer success team focuses on true partnership — evidenced by a 70+ NPS score over the past two years.

Time to Value
Schools typically have a fully functioning portal stood up in 10-12 weeks (not months…or years).

Spans the Student Lifecycle & Serves All Constituents

Pathify covers the entire student lifecycle from prospect to alumni, while engaging faculty, parents and campus visitors.

Market Leading Feature Set
With over four years in-market, well over 100 customers, and over 1,000,000 users, Pathify is the fastest growing independent portal product in higher ed. It's tried, tested and loved.

Connecting People
In addition to tying together all content, technology and communications, Pathify remains the only student portal adding people into the mix. Pathify Communities supports Groups, Clubs and the broader school community, with the Engagement Hub mirroring what makes your institution unique.

For a side-by-side comparison of Pathify and Experience functionality, see the table below.
Frequently Asked Questions
High-Level Feature Table
Feature/Item
Pathify
Experience
Portal & Mobile App
• Provided to all customers
• Premium Only
Integrations & Extensibility
• Vendor agnostic with 100+ integrations provided to all customers
• Dozens of new integrations and widgets released monthly
• Build custom widgets with Flow
• Primarily integrates with Ellucian products
• Integrates with Ethos-connected partners
• Experience SDK – React.js & Node.js
Branding & Design
• Highly configurable self-service branding
• Consumer-grade UI/UX across web & mobile
• Branding/color capabilities
Search
• Native search capabilities
• External website/page search capabilities
• Search for Cards & Pages only
Resources / Files
• Native and integrated document management
• Not provided
Content Management
• Native content Pages
• Intuitive content management
• Embed existing web content
• Build Cards using card templates or SDK
Announcements
• Native and integrated Announcements
• Multiple delivery channels (email, SMS, in-portal, mobile push notifications)
• Native Announcements
Analytics
• In-application analytics and reporting
• Not Provided
Tasks
• Native and Integrated Tasks from any system
• Tasks integrated from Ellucian products
Communities
• Groups functionality supporting discussions, messaging, events and calendars
• Not Provided
Events & Calendars
• Native and Integrated Events functionality
• No event functionality
• Ellucian calendars integrated
Digital Wallet
• Digital Wallet integrating multiple online and physical IDs & cards
• Not Provided
Prospect Portal
• Front-end engagement hub for Prospects
• Unauthenticated view
• Not Provided
Alumni Portal
• Front-end engagement hub for Alumni
• Not Provided
Pathify Customer Launches
See Pathify in the Wild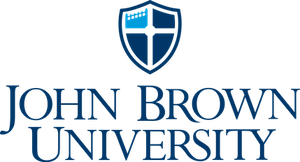 Challenge the Status Quo