Supporting the student journey
Student Portal
Make students' lives easier organizing their systems, communications, connections and content into a single pane of glass.
The Pathify portal makes it easy for students to engage with the information, services, resources and tools they need everyday within a single app. But what does that actually look like in practice?
How Students Use Pathify
Meet Steve Student!
Steve is a:
Sophomore
Business major
Communications minor
Soccer player
On-campus resident at University U's main campus
But Steve also:
Attends every show put on by the theater department
Is vegetarian
Receives financial aid
Hosts a radio show for the on-campus radio station
Takes occasional science classes because he likes them
Has an on-campus parking pass but takes the bus whenever possible
Is a fan of video games, particularly soccer-inspired games
Let's walk through an average day for Steve.
7am: Getting Ready for the Day
Notifications
Catching important updates
Steve wakes up and while he's still in bed he checks his phone for messages. He sees a push notification that the science building (where he usually has a class at 2pm today) had a water pipe break and that classes in that building are canceled for the day.
He then opens the myUU app and sees a notification that a parking lot he often uses will be closed this weekend for line painting.
Grades
Keeping an eye on grades
While in the app he sees that grades are in from a recent science test. He aced it…sweet.
He also notices things aren't going quite so well in history…going to have to put in a bit of extra time this week.
10am: Planning On-the-Go
Dining Menus
Picking a lunch spot with friends
Between morning classes Steve and his friends are messaging about where to meet up for lunch. In the myUU app he can easily see all the dining hall menus for the day. The Quad Dining Hall has a good vegetarian dish, so he messages his friends about meeting there for lunch.
2pm: Checking Assignments & Email
Courses
Keeping up with coursework
With a little down time between classes, Steve opens his myUU app. He sees a reminder about an upcoming history paper and uses a shortcut to launch the LMS so he can read more about the assignment. He has a few questions, so he messages the professor right within the app.
Events
Planning for the weekend
The campus events calendar shows that the theater department's new show opens this weekend! He loves attending opening night to support his friends, so he buys a ticket.
Email
Actually checking email
Since he's already in the app, he takes a quick look at his most recent emails. He hasn't checked his email in a while and figures he should probably catch up while he has a few minutes, so he clicks the "See All Emails" button and is taken straight to his full inbox.
5pm: Seeing What's Going on Around Campus
Maps
Navigating campus
Steve's on an unfamiliar part of campus, but he has to be at the radio station soon for his show. Luckily, University U makes it easy for students to navigate campus with a custom map widget right in the portal app. He pulls up the app to see where the nearest on-campus bus stop is.
Dashboard & Groups
Connecting with community
While on the bus, Steve checks myUU to see the school event calendar, sports scores, news feeds and Twitter for things he should mention on the air.
He sees a notification that someone has commented on his post in the Business Majors group and spends a few minutes responding and commenting on other posts.
Personalized Events
Joining private group events
Right before hopping off the bus a new event pops up from one of his groups. His Rocket League Group is having a tournament this Friday at 9:30. He loves these events because he gets to connect with students with similar interests who don't live on the main campus. You never know when these connections might come in handy!
8pm: Settling Down with Course Work
Personalized Portal
Settling down to school work
Finally back in his room, Steve sits down at his computer and logs into the myUU web portal. He catches up on his notifications, announcements and alerts to make sure he didn't miss anything.
Tasks
Remembering tasks & deadlines
He notices that he has an open task: His parking pass is up for renewal, so he follows the link and renews it online.
Widgets
Seeing personalized info
According to the Balances widget, his campus cash balance is getting low, so he texts his mom.
Messages
Communicating with professors
He sees the professor he messaged earlier has messaged him back with clarification, so he's feeling better about that assignment.
Checklist
Finishing to-dos
The Financial Aid widget shows him that he's completed some of the forms, but there's still a few outstanding things he needs to complete. He takes the financial literacy quiz so that item gets checked off.
Real Life Portals
See real students using Pathify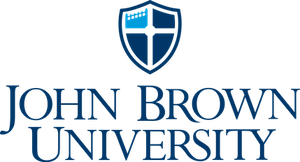 Support the Entire Student Lifecycle
Alumni Portal
In a few years Steve will be an alumni. See how University U can use the student portal he's already used to to drive alumni engagement and keep Steve connected to and and invested in the university.