Portal
The Modern Digital Experience Hub
How many systems do your students bounce between each day? Email, calendars, LMS, SIS, student portal and many, many more … It's nothing short of overwhelming. Solve the biggest technology issue in higher ed with a centralized user experience hub for all information, systems, and communications — delivered on any device.
A Modern Digital Experience
Is your student portal just an old fashioned treasure hunt? Does it house an exhausting number of links, requiring the skills of a 16th century explorer to navigate? We call this calamitous phenomenon The Legacy Portal Treasure Hunt.
There's a better way.
Bye-Bye Treasure Hunt, Hello Success
No more hunting for information or wading through irrelevant search results. With the Pathify Portal, relevant information and resources are front and center for every user. Delivering a hyper-personalized dashboard with virtually limitless integration capabilities, the Portal pulls critical information from any system into a single user experience hub.
Singularity as a Solution
The legacy student portal treasure hunt gets worse when you deliver not one, but two user experiences. Many schools provide a disjointed web portal and mobile app, creating one of the most confusing (and avoidable) frustrations for students. Relying on a "responsive website" for mobile sacrifices the most important capability of all — mobile push notifications. With full feature parity between desktop and a native mobile app, the Pathify Portal delivers a single user experience on any device.
Tailor-Made for Your Institution
You put a lot of thought, effort and resources into the software and tools used at your institution. Don't ditch them for something new — strengthen the great work they do. Pathify Portal is totally vendor-agnostic — connecting the systems, solutions and data sources you already have into a centralized platform. Whether presented as a page, tool or custom widget on the dashboard, amplify your existing investments with Pathify.
Be sure to convert this to a regular block after adding it to your page – BEFORE updating!
The Digital Heartbeat of Your Institution
The Center of a Student's Digital Universe
Personalization means every user sees only the information, systems and tools relevant to them. Students never see info intended for faculty; first year students never see announcements for graduate students — there's no limit to the number of personalized user roles. Important items shine bright when you clear the clutter. Personalized dashboards put everything any role needs to succeed right at their fingertips — in one centralized hub.
Drive Community Awareness
Whether it's an announcement about a dorm's parking lot closure or an emergency alert for the entire campus, surfacing personalized communications to the right people should be a cornerstone of your portal experience. Pin notifications at the top of the dashboard, share in a scrolling activity feed or send via SMS and mobile push notification, ensuring the whole community's up to date.
Getting Widgey With It
Pathify's Widget Library creates enhanced optionality for schools (and their students and staff) to craft the highly personalized technology experience they've come to expect. The Library enables admins to point specific widgets to specific roles, ensuring the whole community accesses relevant and dynamic intelligence, content and tech. Students and staff then fill in the blanks on a self-service basis, ensuring the dashboard remains relevant and useful — throughout their entire journey.
How about a Digital Wallet?
How many times each week do students forget their Student ID card? (Too many). What do students literally never forget? (Their phone). Digital Wallet capabilities enable students to access buildings, dining plans, use the library — really anything that slippery piece of plastic could do. We'll work with your team to make the digital ID unique to your institution's needs.
No Log-In … No Worries
Need to surface information to people outside the university (like parents, guests, or the neighboring community)? Share announcements, content and events by adding a Public View to the Pathify Portal.
Lightweight CMS
Easily build informative pages directly in the platform or iframe existing pages into the Portal. Either way, it's easy to bring the right information to the center of a student's day-to-day. Empower stakeholders outside IT and Marketing to create content saving time and gaining efficiency.
Immediately Find What You Need
Down at the bottom of the usefulness scale (with the legacy portal treasure hunt) dwells traditional search capabilities. Students wade through a slew of irrelevant results to find what they're actually searching for — if they don't give up entirely first. Make search one of your student's favorite features by curating and returning personalized results. Return results relevant to specific user personas saving time and creating a better overall experience.
Get a sneak peek into how students use Pathify
Curious how the Pathify Portal impacts students on a daily basis? Check out how Steve Student uses the portal.
Real Life Portals
See real students using Pathify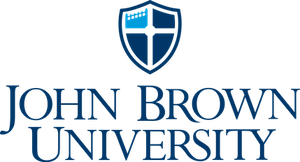 Pathify Playbook
The Secret Ingredients to a Successful Portal Launch
This is a global block, so any changes you make here will update all instances across the site!
Smash through self-imposed silos. Pathify supports the entire student journey with a single, modern interface. Whether you're attracting prospective students, keeping current students on track or giving your entire community an accessible place to interact and engage, Pathify drives connection.
Attract prospective students and guide their exploration, application and enrollment journey with a modern digital experience that fits their lifestyle.
Ditch the information treasure hunt and put everything in one spot. Tools, pages, resources, custom widgets, even a digital student ID. This isn't your parents' portal.
Connectivity, culture and community matter. Strengthen institutional culture and empower students to connect and build relationships — anytime, anywhere, from any device.
The right tools, centralized tasks, reminders they actually see — and little extra nudges to seek help — give students the support they need to succeed.
Stop leaving alumni relations to phone calls and emails — no one engages that way anymore. Event calendars, interactive communities and direct messaging in a single app keep them invested.
Challenge the Status Quo