Reimagine Your Student Portal
Put students at the center of their unique college journey by elevating the information that matters and backgrounding the rest. Make it super simple for students to discover and engage with the opportunities your institution provides.
Meet Pathify: Rewriting the Student Portal Story
Empowering Students to Take Control of Their College Journey
Our Customers
300,000+ users can't be wrong
Colleges and universities across the country are giving their students and staff a meaningful portal that actually drives engagement.
Pathify Student Portal
A path to great student experiences
Pathify is a student portal designed for the way today's users interact with technology. Device agnostic and integrated with your most important information and communication systems, Pathify surfaces everything users need to know in one centralized location.
Customizable user roles mean students, prospective students, alumni, faculty, staff and administrators each have their own personalized dashboard with the widgets, groups and notifications they need front and center.
The user-friendly interface mimics social media platforms, making Pathify highly intuitive and usable from minute one — which is why we see adoption and engagement rates dramatically increase. Are students using mobile devices? No problem! Pathify has complete mobile/web parity with a native mobile app that allows for mobile push notifications.
The Student Portal Problem
Ditch the software complexity
With too many disjointed systems to log into, outdated interfaces and barely functioning features, most student portals go unused. The result? A major missed opportunity for schools to connect with their student population, surface the most important information for each user and drive student success.
Pathify Customer Launches
It's Launch Season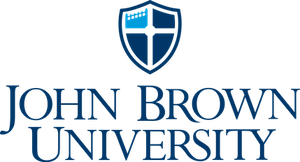 Find Your Pathify
Start your new portal journey