The best way to engage and connect your students
No more link farms and disconnected mobile apps. Bring students and resources together in one place — from before orientation to after graduation.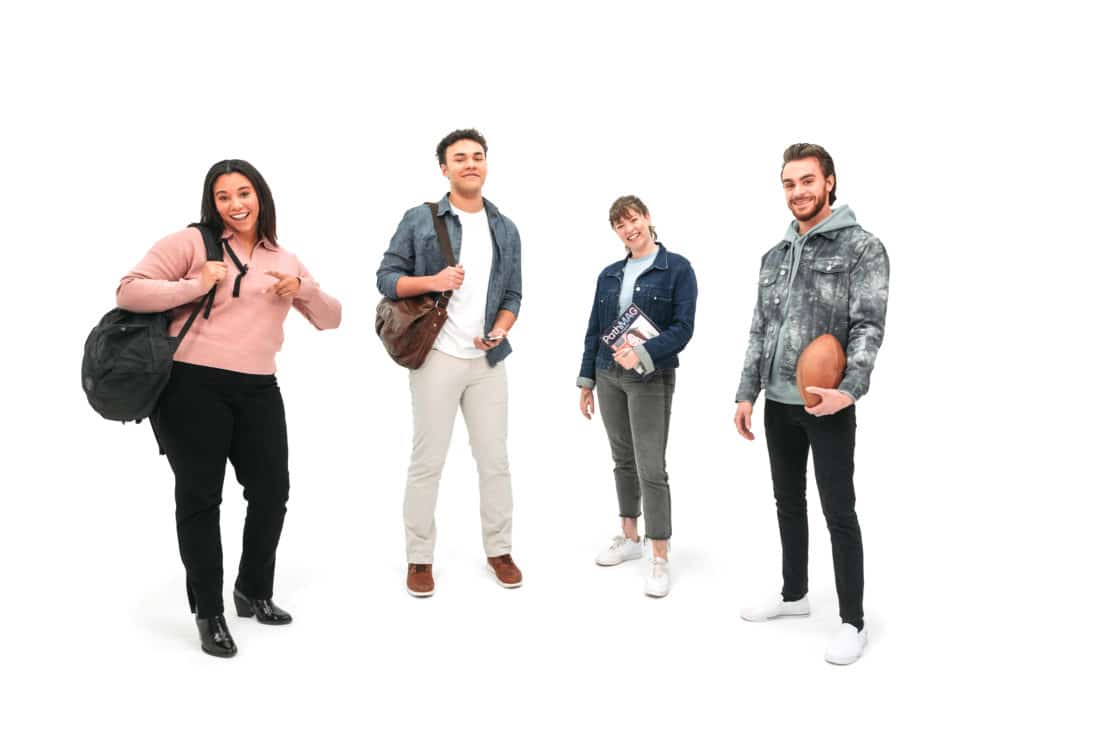 Meet Pathify's Engagement Hub
What's an engagement hub? It's the digital focal point at the center of your tech stack joining together people, communications, resources and technology.
Communication best practices are changing rapidly. Learn how to keep up to keep students up to speed.
Utah State University wanted a modern student engagement platform connecting everyone across 30 campuses. Pathify made it happen.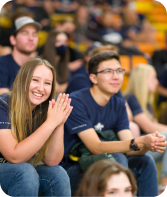 Surpass modern student expectations and needs with smart, student-focused digital transformation initiatives.
The connected student is the persisting student.
Dr. Mark Milliron
Co-Founder of Civitas Learning and SVP and Executive Dean of the School of Education, Western Governors University
Our Customers
Nearly half a million users can't be wrong
Higher Ed Institutions big and small build digital communities while giving students personalized resources tailored to their specific needs.
Pathify Engagement Hub
The path to amazing student experiences
Over the years, you've implemented a ton of tech. On the surface this is great…in practice, you may have unknowingly created a perilous treasure hunt of disconnected systems, content and communications. This complex digital maze represents the biggest technology crisis in higher ed today — and the Engagement Hub solves it.
Centralizing all things with a single, unified presentation layer enables schools to create a highly curated and personalized experience, making it easier for users to find what matters to them while getting everything done in one spot.
Pathify provides a personalized, centralized dashboard that guides the entire student journey — from prospect to alumni. Students only see information relevant to them (so prospects don't have to scroll past commencement resources when they're looking for admission application information).
The right information, to the right person, at the right time — on any device. Pathify brings it all together for students and staff.
This is a global block, so any changes you make here will update all instances across the site!
Smash through self-imposed silos. Pathify supports the entire student journey with a single, modern interface. Whether you're attracting prospective students, keeping current students on track or giving your entire community an accessible place to interact and engage, Pathify drives connection.
Attract prospective students and guide their exploration, application and enrollment journey with a modern digital experience that fits their lifestyle.
Ditch the information treasure hunt and put everything in one spot. Tools, pages, resources, custom widgets, even a digital student ID. This isn't your parents' portal.
Connectivity, culture and community matter. Strengthen institutional culture and empower students to connect and build relationships — anytime, anywhere, from any device.
The right tools, centralized tasks, reminders they actually see — and little extra nudges to seek help — give students the support they need to succeed.
Stop leaving alumni relations to phone calls and emails — no one engages that way anymore. Event calendars, interactive communities and direct messaging in a single app keep them invested.
Building Community in a Digital World
Brian Alexander, Chief Product Officer
SXSW EDU Session | March 2022
A sense of belonging and community remain critical hallmarks of higher ed success. With the right mindset technology will facilitate support, foster connections and rebuild communities when and where they're needed most – from prospective students all the way to alumni.
See why innovative institutions love Pathify

A lot of those orientation events, especially when you're fresh on campus, can be really stressful sometimes. But being able to communicate with other people beforehand and create some sort of a connection, when you go to orientation it's a little bit easier to engage. It's less intimidating.
Not only were people not using our old portal, but they were also creating their own websites with unauthorized content meant for internal populations. It was nearly impossible to find anything because information was housed in so many locations.
Chris Franz
AVP Communication at Colorado Christian University
Challenge the Status Quo