No matter how much time, thought, effort and budget goes into a student portal, if students aren't using it, it's failing. Part of driving engagement is having a portal students actually want to use. The other part may be as simple as promoting the portal properly. Ok, that's easier said than done, but here are some ideas to help drive student portal engagement.
Make it Convenient
Above all else, make sure the student portal is convenient. That means making sure it's easy to use and available on mobile so students can "take it with them." Beyond those basic portal features (which are the bare minimum of a modern student portal solution), make sure the portal has features that students find convenient on a daily basis.
This could be giving them online social groups to engage with, having a digital copy of their ID to scan into dining halls, checking into a lecture for attendance purposes, anything that students need or want to do on a daily basis. The more they can do with the portal, the more likely they'll get into the habit of using it.
Create a Promo Video
Creating a campaign to promote the portal is a common step when launching a new solution. This may include emailing students and putting banners around campus. But innovative schools are taking it a step further and getting creative with promotional videos.
These short videos let the school show off the portal and talk about all the convenient things it does. Allowing students to see how they'd use it is better than a static email or flyer. Here are a few examples of recent portal launch videos: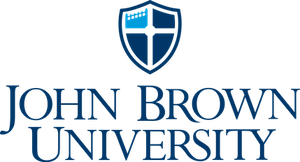 Gamify the Portal
Gamification (or the act of turning something mundane into a game) is a popular marketing ploy to drive engagement and keep people coming back. Use this tactic to your advantage to drive student portal engagement.
Create a scavenger hunt and only post the clues in the portal. You can even create a scavenger hunt within the portal to help students explore the different features and functionality.
Trivia is another popular idea. Hosting virtual trivia in the portal allows students on and off campus to participate. It's also a way to keep students connected and engaged during school breaks. You can even invite prospective students to get them excited about the school and alumni to keep them connected.
The key with gamification is to offer compelling prizes and have regularly recurring activities — posting a new scavenger hunt clue every Friday or hosting virtual trivia every Tuesday. The goal is to keep students coming back, not engaging in a one-time event.
Host Special In-Portal-Only Events
Whether it's an interesting panel, a virtual coffee chat or an "ask me anything" session, hosting compelling events in the portal adds value. Create interesting events by tapping into your alumni network. Alumni can answer questions, give advice and share their experiences to help students prepare for the future.
For institutions with popular programs (like a D1 football team or a highly regarded theater program), consider having current students host online events. These events can be particularly compelling to prospective students who would love to connect to someone "living the life" on campus.
Why Engagement Matters
While these ideas may seem like fun and games without any real substance, the goal is to get students interested in using the portal. It's designed to help them academically, but if the academic angle isn't enough to get students to engage you need another plan.

These tips can help drive student engagement because they want to engage. Because it's fun. Once students form the habit of regularly accessing the portal, they'll be more willing to adopt it for other needs, like interacting with coursework or monitoring tasks they need to complete. In the end, it doesn't matter how you drive engagement, just that students start engaging. Once you cross that initial barrier, you'll see portal use skyrocket.